Is Bone Marrow Concentrate a Shoulder Rotator Cuff Fixer?
This week a Mayo Clinic registry-based study came out suggesting that bone marrow concentrate injections reduced shoulder rotator cuff surgery retear rates. Let's look at that data in the context of what else has been published and investigate what we know about this treatment and shoulders. Let's dig in.
What is Bone Marrow Concentrate? Can't It Be Injected without Surgery?
Bone marrow concentrate or BMC is what's used every day in our Regenexx-SD procedure. The doctor takes a bone marrow aspirate from the back of the hip and then the lab concentrates the stem cell fractions in that mix creating BMC. In our world of surgical avoidance, that's used to help patients avoid surgery by injecting it into rotator cuff tears that meet certain criteria. In fact, we have published two studies to date on the use of BMC to help patients avoid shoulder surgery. One was a registry study similar to the highlighted Mayo study and the other was the halfway analysis of a randomized controlled trial on complete non-retracted tears (1,2). That clinical trial is now complete and will be soon submitted for full publication with similar findings to those found in our mid-term analysis.
Others have published on injection-based shoulder treatment as well. For example, Kim et al published on the treatment of rotator cuff tears in a small study of 24 patients (3). Don Buford has a similar yet unpublished study on partial rotator cuff tears. In an email exchange, he states, "We treated 25 patients. All patients received a single injection intra-tendinous and into the subacromial space. 2-year follow-up revealed a statistically significant decrease in pain score from 6.3 to 1.8, a SANE score increase from 61 (3 months) to 84 (ASES score that went from 50 pre to 80)."
Find a Regenexx Location Near You
82 clinic locations offering non-surgical Regenexx solutions for musculoskeletal pain.
82 clinic locations offering non-surgical Regenexx solutions for musculoskeletal pain.
The Problem of Retears and Rotator Cuff Surgery
A re-tear is when a rotator cuff tear is sewn back together surgically and never fully heals and it tears again at some later date. Here's what we know:
Despite the surgery, the retear rate is 21% (4)
1/3 of repaired rotator cuffs in patients over age 60 fail by 1 year with an 8% complication rate (5)
Past Research on BMC Use in Surgery and Reducing Retear Rates
One way to use BMC would be through an ultrasound-guided injection to help avoid surgery. Another way would be to try an enhance surgical results by using it with surgery. For example, Hernigou et al published several years ago on rotator cuff repairs that had been augmented with BMC injection (6). He followed these patients with MRIs up to 10 years after the surgery and matched them to other patients who didn't have the surgery (90 patients total in a "case-control" design). He found that the addition of the BMC injections to surgery reduced the retear rate by 1/2.
The New Mayo Study
The new study was performed by the Mayo Clinic and looked at 114 patients who opted for bone marrow concentrate injections. These patients were compared to matched controls (just like the prior Centeno and Hernigou studies, this was registry data). There was a 3X reduction in re-tear rates!
Join us for a free Regenexx webinar.
Commentary
Having already published our registry data on the non-surgical treatment of shoulder rotator cuff tears in a similar-sized patient population in 2015, it's great to see an academic center like Mayo enter the registry data publishing space. At Regenexx we now have collected data on thousands of shoulder rotator cuff tears procedures. It's also great to see that this is now being called RWE or Real World Data, which is critical in designing more advanced studies.
The upshot? There is mounting data that BMC works to help patients avoid shoulder surgery or when surgery is needed, it can help to make that surgery a success! Frankly, from observing these patients for many years, this is one of the more effective uses of BMC, as the success rate is high in helping patients avoid surgery.
_________________________________________________
References:
(1) Centeno CJ, Al-Sayegh H, Bashir J, Goodyear S, Freeman MD. A prospective multi-site registry study of a specific protocol of autologous bone marrow concentrate for the treatment of shoulder rotator cuff tears and osteoarthritis. J Pain Res. 2015 Jun 5;8:269-76. doi: 10.2147/JPR.S80872. PMID: 26089699; PMCID: PMC4463777.
(2) Centeno C, Fausel Z, Stemper I, Azuike U, Dodson E. A Randomized Controlled Trial of the Treatment of Rotator Cuff Tears with Bone Marrow Concentrate and Platelet Products Compared to Exercise Therapy: A Midterm Analysis. Stem Cells Int. 2020 Jan 30;2020:5962354. doi: 10.1155/2020/5962354. PMID: 32399045; PMCID: PMC7204132.
(3) Kim SJ, Kim EK, Kim SJ, Song DH. Effects of bone marrow aspirate concentrate and platelet-rich plasma on patients with partial tear of the rotator cuff tendon. J Orthop Surg Res. 2018 Jan 3;13(1):1. doi: 10.1186/s13018-017-0693-x. PMID: 29298726; PMCID: PMC5753487.
(4) Longo, U.G., Carnevale, A., Piergentili, I. et al. Retear rates after rotator cuff surgery: a systematic review and meta-analysis. BMC Musculoskelet Disord 22, 749 (2021). https://doi.org/10.1186/s12891-021-04634-6
(5) Dezaly C, Sirveaux F, Philippe R, Wein-Remy F, Sedaghatian J, Roche O, Molé D. Arthroscopic treatment of rotator cuff tear in the over-60s: repair is preferable to isolated acromioplasty-tenotomy in the short term. Orthop Traumatol Surg Res. 2011 Oct;97(6 Suppl):S125-30. doi: 10.1016/j.otsr.2011.06.006. Epub 2011 Jul 27. PMID: 21798838.
(6) Hernigou P, Flouzat Lachaniette CH, Delambre J, Zilber S, Duffiet P, Chevallier N, Rouard H. Biologic augmentation of rotator cuff repair with mesenchymal stem cells during arthroscopy improves healing and prevents further tears: a case-controlled study. Int Orthop. 2014 Sep;38(9):1811-8. doi: 10.1007/s00264-014-2391-1. Epub 2014 Jun 7. PMID: 24913770.
(7) Mayo Clinic. Real-world evidence study of regenerative medicine and shoulder surgery. Access 11/20/22. https://newsnetwork.mayoclinic.org/discussion/real-world-evidence-study-of-regenerative-medicine-and-shoulder-surgery/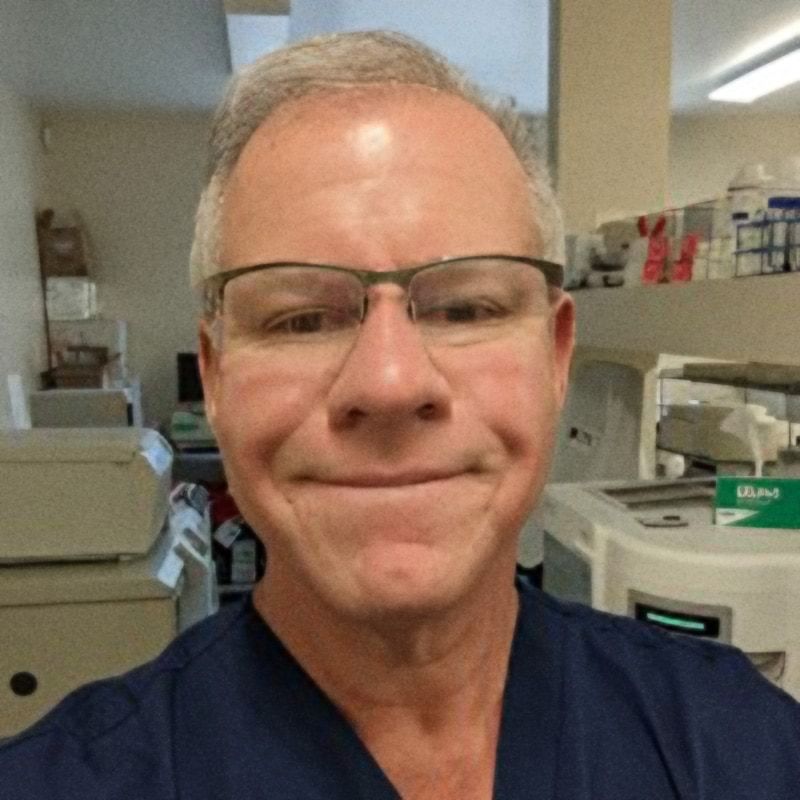 Chris Centeno, MD
is a specialist in regenerative medicine and the new field of Interventional Orthopedics. Centeno pioneered orthopedic stem cell procedures in 2005 and is responsible for a large amount of the published research on stem cell use for orthopedic applications.
View Profile
If you have questions or comments about this blog post, please email us at [email protected]
NOTE: This blog post provides general information to help the reader better understand regenerative medicine, musculoskeletal health, and related subjects. All content provided in this blog, website, or any linked materials, including text, graphics, images, patient profiles, outcomes, and information, are not intended and should not be considered or used as a substitute for medical advice, diagnosis, or treatment. Please always consult with a professional and certified healthcare provider to discuss if a treatment is right for you.
Regenexx Updates in Your Inbox
Join our free newsletter.
Join the Regenexx Newsletter