Alabama hemp farmer sees spike in demand after study links hemp to Covid-19 virus prevention | News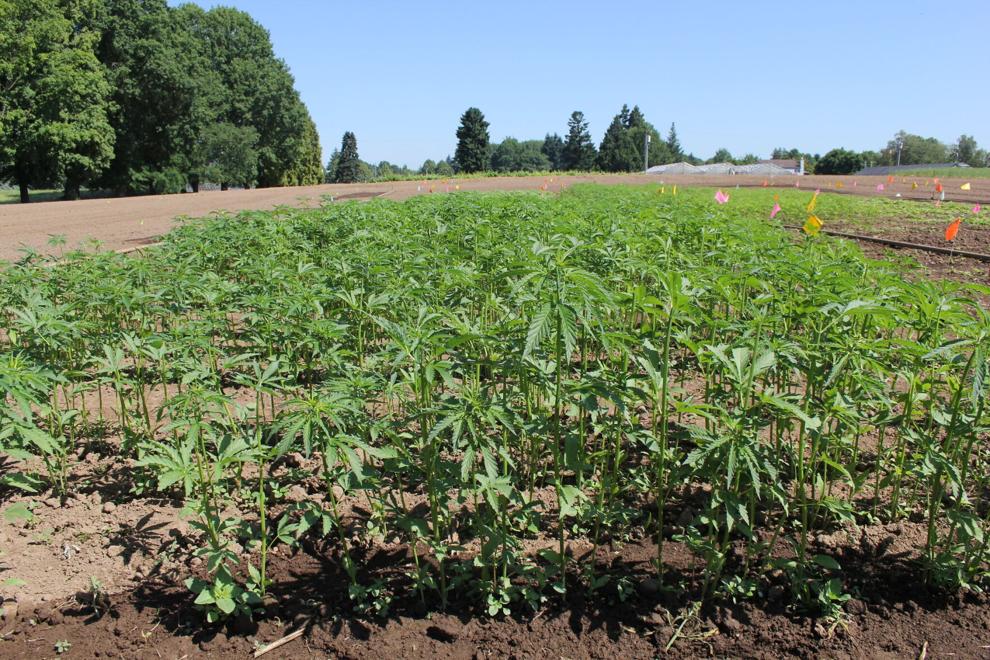 Hemp compounds identified by researchers at Oregon State University show the ability to prevent the virus that causes COVID-19 from entering human cells.
Findings of the study published this month in the Journal of Natural Products are already having an impact on North Alabama hemp sales, according to one Decatur based CBD producer.
Blue Water Hemp owner Taylor Marks told WAAY 31 they are receiving a big increased in calls from people interested in the products and the connection to Covid-19 virus blocking abilities.
"We are seeing consumers be a lot more interested in our CBD products, whether it is a gummy or a oral tincture or even a CBD salve," Marks said.
Hemp, known scientifically as Cannabis sativa, is a source of fiber, food and animal feed, and multiple hemp extracts and compounds are added to cosmetics, body lotions, dietary supplements.
Researchers found that a pair of cannabinoid acids bind to the SARS-CoV-2 spike protein, blocking a critical step in the process the virus uses to infect people.
The compounds are cannabigerolic acid, or CBGA, and cannabidiolic acid, CBDA, and the spike protein is the same drug target used in COVID-19 vaccines and antibody therapy. A drug target is any molecule critical to the process a disease follows, meaning its disruption can thwart infection or disease progression, according to researchers.
"I think the more research studies that are done on all of the different cannabinoids as well as medical marijuana, we can expect more and more health benefits to come out of these research studies," Marks added.
The team behind this ground breaking study points out the acids they researched are not controlled substances like THC and are safe.
"Our research showed the hemp compounds were equally effective against variants of SARS-CoV-2, including variant B.1.1.7, which was first detected in the United Kingdom, and variant B.1.351, first detected in South Africa," OSU research lead Richard van Breemen said.
Lab tests showed that cannabigerolic acid and cannabidiolic acid prevented infection of human epithelial cells by the coronavirus spike protein and prevented entry of SARS-CoV-2 into cells.
"These compounds can be taken orally and have a long history of safe use in humans," van Breemen said. "They have the potential to prevent as well as treat infection by SARS-CoV-2. CBDA and CBGA are produced by the hemp plant as precursors to CBD and CBG, which are familiar to many consumers. However, they are different from the acids and are not contained in hemp products."
Van Breemen said resistant variants could still arise amid widespread use of cannabinoids but that the combination of vaccination and CBDA/CBGA treatment should make for a much more challenging environment for SARS-CoV-2.